The Importance of Waterproof Fabrics
Think back to your childhood memories. Do you remember the feeling of a wet snow suit after playing in the snow for a long time? Unpleasant, isn't it? For a child (and for yourself), this heavy and cold feeling makes you want to go home, change and warm up.

Even in the middle of winter, humidity and rain can be present. A snow suit with a good waterproof index is therefore necessary to face the vagaries of the weather, but above all, to enjoy the joys of winter.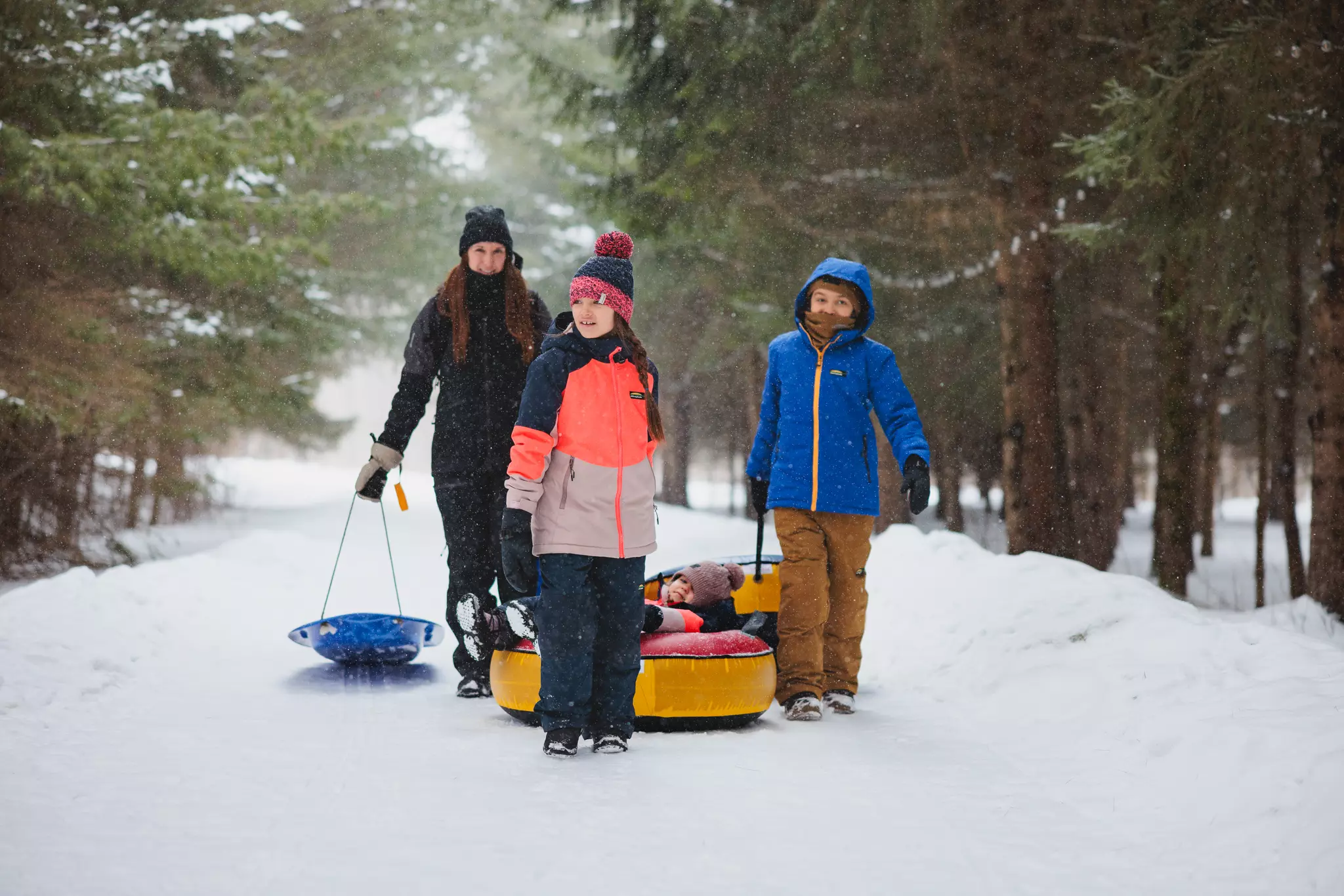 Good Thermal Insulation, an Essential
A well-dressed and comfortable child has no problem playing outside and creating memories, even at -30 degrees Celsius. A coat that keeps your child warm is probably the most important element to consider when buying a snow suit.

And even though we all know the rigor of our Quebec winters, remember the good old saying: "There is no bad temperature, there are only people badly dressed."
A Loose Fit for More Movement
When buying your child's snow suit, think about the freedom of movement they will need. Kids move a lot when playing outdoors and won't be comfortable if they are too constricted in their suit.

A relatively loose-fitting snow suit also allows for layers to be added and equipment adjusted according to the temperature and activity, which is very convenient.
Choose a Quality Product
When shopping for a snow suit, take a look at the quality of the product. For example, are the zippers strong and easy to manipulate for your child?

This reflex will help you avoid having to buy a new suit at the end of the season because the one you bought is too worn out, or even worse, having to buy a second suit in the middle of winter because the first one does not fit. Wish to see it all?  It's here
High Quality Accessories to Keep Warm
If you have finally found the perfect snow suit for your child, don't forget to also choose high quality accessories. As the extremities of the body cool off faster, they need to be well protected.

When choosing tuque, mittens, neck warmers and boots, keep in mind that they should also be of good quality so your child can be comfortable from head to toe.
Try Before You Buy
For this type of purchase, it is highly recommended to come and try on in store. Your child will be able to try on various models and choose, with you, the one that fits them the best.
The presence of knowledgeable staff from Chlorophylle can undoubtedly make your job easier. These well-informed people can answer your questions and guide you to find the perfect snow suit for your child.
Adequate and Useful Adjustments
Every child is different. When you are shopping, don't forget to look for the different adjustments available for certain snow gear:
Adjustable waistband with elastic cord
Adjustable hood
Adjustable cuffs
These features allow your child to be comfortable, while adapting to their growth and daily movements.
An Easy Interview
Yes! Even snow suits need to be cleaned. To keep your child's ensemble looking its best, it's important to follow different cleaning tips for snow suits. 

Now you're all set to find the perfect snow suit for your child. 
Subscribe to our newsletter !