Our Actions to Improve Environmental Protection Practices
For several years, we have been conducting global research to find products and technologies that enable us to access innovative, environmentally friendly solutions. We promote the reuse of our sustainable products and are continuously working to improve our environmental protection practices.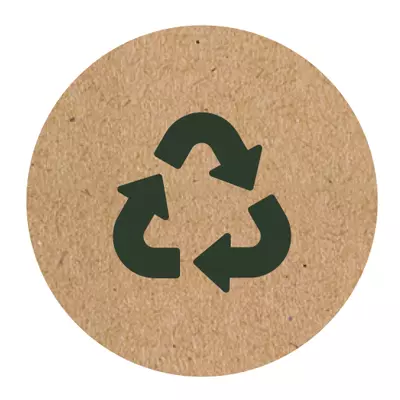 1- What are we doing right now to improve our environmental footprint?
We are constantly pursuing Chlorophylle-inspired ideas and initiatives, letting our imaginations run wild. We are continuously testing complex, multi-dimensional, bio-sourced, or otherwise novel materials. We are constantly re-evaluating our assembly and design technologies with the aim of bringing environmental and performance benefits to produce the next generation of Chlorophylle products that increasingly come from renewable sources, consume fewer resources for their creation, and do not compromise on product quality.
For example, all shoe and underwear boxes are 100% made from recycled materials and are printed with water-based ink, and have a strap for carrying. So, goodbye plastic bag for carrying! The plastic bags we use for clothing packaging are all biodegradable. In most of our stores, we use recycled paper bags.
What percentage of your clothing is made from eco-friendly materials?
By 2022, 55% of our products will be made from eco-friendly materials. We use materials such as recycled polyester, recycled polar, Repreve, tencel, organic cotton and RDS down. We have added new technologies that meet GRS, GOTS and Bluesign standards (no chemicals). Every year we add these materials to our new products to improve our environmental footprint.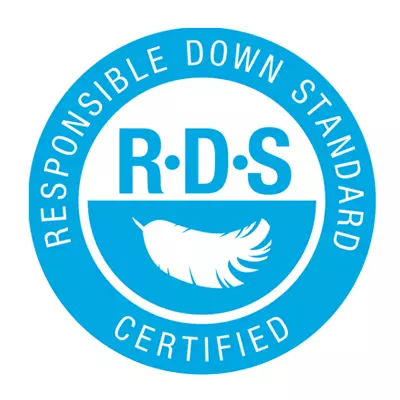 3 - What is Responsible Down Standard?
"We have chosen to adhere to the Responsible Down Standard, which protects the welfare of the geese and ducks that supply the down and feathers to the products we make. The RDS guarantees that the down and feathers come from well-treated ducks and geese. This means allowing them to lead a healthy life, no suffering or pain, fear or distress. The standard also follows the traceability chain, from farm to product, so that consumers can be assured that the down and feathers in the products they choose are truly RDS.
Responsible Down Standard is an independent and voluntary global standard, which means that companies can choose to certify their products with RDS, even if no legislation requires it. The RDS was developed and revised over three years, with the participation of animal welfare groups, industry experts, brands and retailers. The standard recognizes best practices in animal welfare and excludes those that are detrimental to its welfare."
4- Beginning of our Social Responsibility Program.
In 2019, we launched our "Spread Happiness and Warmth" campaign. This campaign aimed to provide winter coats to those in need. Every customer who brought us a winter coat, regardless of the brand, received a discount on a Chlorophylle winter coat. For the first year, we donated 222 used coats to non-profit organizations. Following this success, we repeated the experience in 2020 and 2021. More than 1400 coats were donated to various organizations. We would like to become even more involved in the reuse of clothing, regardless of the brand!
In support of the Ukrainian cause, in the spring of 2022, we donated 4 pallets of various Chlorophylle clothing, including insulated coats, to help them prepare for Quebec's inclement weather! In terms of quantity, this donation represents more than 1000 products.
Considering that air transport is more polluting than boat transport, which transporter do you prefer for the import of your products?
Since 2019, we have seen an increase of more than 25% in our production which is imported and shipped by boat. We make sure to meet design deadlines in order to receive, as much as possible, our products by boat. By 2022, we can say that 98% of our production is shipped by boat.
6- Our Values Reflected by Our Ambassadors
Chlorophylle chooses its family members primarily based on their values. Although we can't be physically on the ground at all times, our ambassadors do! We are proud to encourage people like Mario Cyr, Sarah Gauthier, Eric Deschamps, Michel Tremblay, the Prendre le vent gang, and many others who put the beauty of nature forward. We believe that awareness is achieved through education. Highlighting the best that nature has to offer, whether it be on land, on water, or underwater, is one of the best ways to protect it.

Learn more about each of our ambassadors
Do you have clothing made in Quebec?
Come fall 2022, we will have two new winter coats in store, the Saguenay and the Chicoutimi, designed and made in Quebec. We are proud to lead the way in producing these two quality coats locally that reflect our sustainable development perspective and our commitment to a continuous improvement process for environmental protection and the efficient use of raw materials.
8- New Store Concept
Our new Chlorophylle store concept uses local materials and works with a Quebecois woodworker.
9- An Eco-Responsible Boot Collection
A new collection of boots will be appearing in our stores in fall 2022. Sillon, boots created exclusively from eco-responsible materials.
Subscribe to our newsletter !